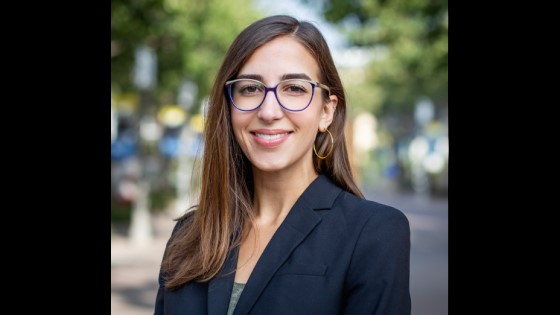 Sex and Oil: Highlighting UCI Faculty Research into 20th Century Oil Economies
Assistant Professor Chelsea Schields Receives a UCHRI Manuscript Grant for Her Book "Offshore Attachments: Oil and Intimacy in the Caribbean"
Chelsea Schields is Assistant Professor of History at the University of California, Irvine. Her scholarship explores the histories of sexuality, race and the politics of oil and empire in modern Europe and the Caribbean. With Dagmar Herzog, she is co-editor of
The Routledge Companion to Sexuality and Colonialism (2021)
. Recent articles have appeared in
Radical History Review, Historical Reflections/Réflexions Historiques,
and
Gender & History.
For an interview with Professor Schields on her work, click here.
Professor Schields's manuscript,
Offshore Attachments: Oil and Intimacy in the Caribbean
, shows how ideas about sex and race shaped the oil economy from the dramatic disruptions of the Second World War to the fallout of the 1973-74 energy crisis. These transformations condensed in an unlikely setting. In the offshore Dutch territories in the Caribbean – islands under Dutch sovereignty and home to the world's largest refinery sites – transnational oil companies, governing leaders and even U.S. military officials introduced peculiar forms of sexual regulation intended to maximize oil revenues and transform Caribbean subjects into European citizens. The result was a range of dubiously licit and obviously illegal efforts to control intimate behaviors, as well as creative efforts to refute and challenge them. Joining analysis of the political economy of oil with histories of race and sexuality, Offshore Attachments shows how durable prejudices structured oil economies and the uneven, enduring relation between Europe's offshore margins and its continental core.