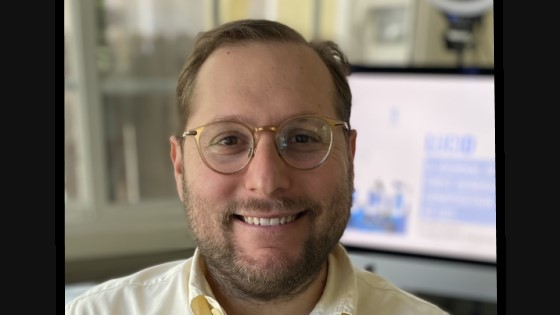 Promoting First Generation Success in the Humanities
Meet Scott Learner: A UCI Lecturer Working to Improve the First Generation Experience at UCI.
Giving Day is Tomorrow, April 28th. Please consider giving to the School of Humanities Dean's Excellence Fund (https://givingday.uci.edu/giving-day/35419/department/35426), which supports initiatives for students in the humanities like this one.
Scott Lerner is a lecturer in the Composition Program, where he started teaching as a graduate student. Last year co-founded Lucid, a journal of first-gen student writing published annually by the Composition Program. Lucid's second issue, which will be published in May, features student writing that grapples with the profound transformations going on in the world, as well as the inner transitions and transformations students are undergoing as they navigate various challenges in college. Lucid is a platform for the expression of first-generation identities and has started essential conversations about this identity on campus.
As a former first-gen student and now first-gen faculty member, Scott's teaching and other efforts focus on helping first-gen students find a sense of belonging and success on campus. His own experiences and challenges as a student have shaped his sensitivity to, and interest in, mentoring first-gen students. In addition to his writing courses, Scott focuses on expanding opportunities for students to participate in meaningful initiatives on campus, such as Lucid.
In Fall 2021, Scott will lead a cohort of first-gen Humanities first-year students through a series of weekly dialogues. The course will explore what it means to be a first-gen student; work to develop a sense of belonging on campus; and discuss and reflect on pursuing a degree in the Humanities. Titled Being the Future: First Generation Student Community and Success in the Humanities, this program eschews a deficit approach and instead aims for students' experiences, triumphs, and challenges – and distinct strengths they bring to college – to become a central component of their success. Scott hopes that opportunities like Lucid and Being the Future will help shape what stories are told and circulated, and that these efforts can help foster and encourage such expression.