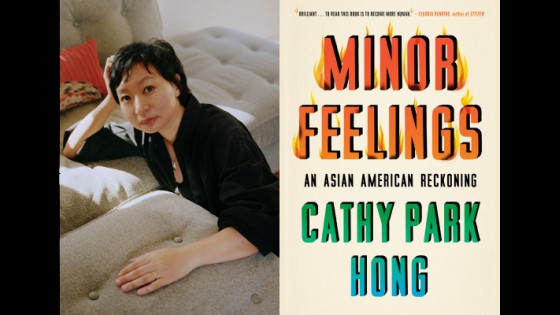 6 Word Memoirs on UCI Illuminations
UCI Students and Faculty Reflect ahead of Cathy Park Hong's Visit
Over the past two months, UCI students have submitted their 6 word memoirs in anticipation of Cathy Park Hong's visit to campus next week. UCI Illuminations has been posting these memoirs on their
Instagram
and
Facebook
. Here's just one of the many contributions from the UCI community:
"Our healing starts with seeing ourselves."
Six Word Memoir
By: Jooyoung Oh
Equity designer, facilitator, educator, process work therapist.
I came to this country over half a century ago, earned a PhD in sociology in 1978, and have been teaching and writing ever since on topics of immigration, "race" and ethnicity. I have been a professor of sociology at UCI since 2002.
To submit your own 6 Word Memoir, head to
https://bit.ly/NotSoMinorFeelings6Words
. Submissions are open until April 30th.
Be sure to
register for the Cathy Park Hong public talk
on April 15th from 5:00-6:00 PM PDT.