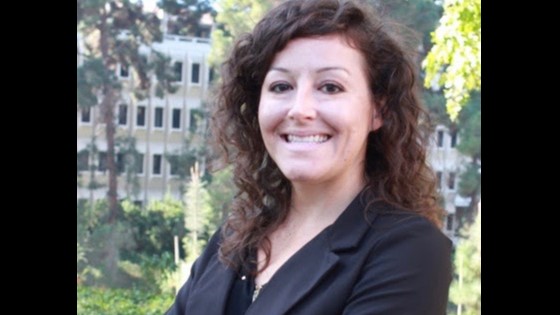 Storytelling through Website Design
One of our 2020 Humanities Out There (H.O.T.) Fellows reflects on her experiences!
Jeanie Toscano is a 4th year Ph.D. in the Spanish and Portuguese Department.
Last year, I was given the task of revamping the Student Achievement Guided by Experience (SAGE Scholars) program website. The value that I brought to this project was my ability to put myself in the shoes of various stakeholders (SAGE scholars, prospective applicants, and corporate sponsors) in order to craft an effective message that reached each audience. I used my eye for aesthetics to create a website that was visually appealing and easy to follow. My storytelling abilities allowed me to craft an effective image of SAGE through various mediums, including visual design, images and verbal messaging.
This was the first time I had ever worked on a website before. Prior to this project, I had no idea what went behind website building, and I had not given much thought to online presence. Participating successfully in this project in such a way opened my eyes to how my skills in the humanities can be valuable in the age of the internet and social media. It also showed me that I am capable of building an effective online presence that reflects the mission of an organization and which is effective in its purpose: be it the recruitment of applicants or sponsors, or serving as an online home-base for current and past program participants.
The project gave me confidence in the value I can bring to an organization. It also pushed me to take a lead in the areas I recognized as my strengths (crafting an effective message), and it asked me to appreciate the valuable skills and contributions that the other team members brought to the project. It placed me in a collaborative environment, which is something that many humanities students do not often experience.
To other grad students who want to be Higher Education graduate interns, I would say: take the chance to attend interdepartmental meetings along with your team members. It is a great way to gain a fuller understanding of campus politics and conversations that are happening campus wide, which obviously trickle down to policies and practices that affect student life. You can gain a fuller understanding of higher education, seeing how top-down policies affect the diversity and inclusion work that programs like SAGE are committed to.