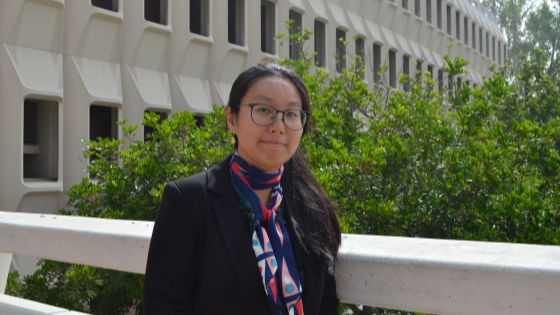 Developing Curriculum that Connects to Asian and Pacific Islander Students
One of Our Humanities Out There (H.O.T.) Public Fellows Reflects on Her 2020 Experience
Isabel Wu is a Ph.D. Student in the Department of History
In Summer 2020, I worked closely with The Orange County Asian Islander Community Alliance's (OCAPICA) policy team closely over the summer and developed an 8-week curriculum for a program engaging local Asian and Pacific Islander (AAPI) high schoolers to learn about the history of AAPI communities, activism, civic engagement in US and participate in local civic programs. The curriculum has a strong focus on active learning through the design of stimulating interactive activities.
The internship gave me insight into how local organizations mobilize and engage the public for political actions, which is directly relevant to my research topic on civic engagement and social movements. This internship not only helped me understand how civic groups function in our democracy, but more importantly introduced me to people with similar passion and drive to amend social ails and improve the lives of their community through local level politics and education programs.
Professionally, the project to which I was assigned was very useful for my teaching. Researching activities, developing programs, and working with a team have broadened and enriched my toolkit for teaching with active learning in mind. I would certainly incorporate some of the activities we developed into my own classroom in the future. The process also made me more conscious about creating more space for practicum in courses.
Regarding my career path, it allowed me to think about teaching outside of the universities. It broadened my outlook on career opportunities in community-based social, cultural organizations as well as encouraged me to explore possible positions and roles in developing programs for civic engagement and education purposes and other public-facing teaching.