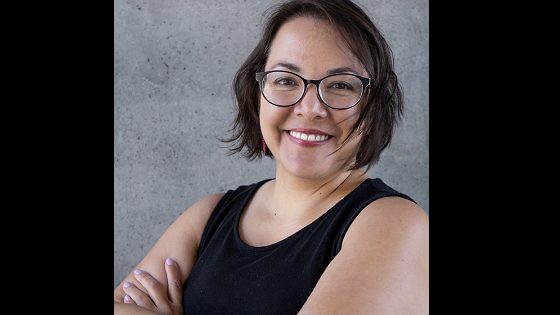 UCI Professor Isa Quintana Reflects on Minor Feelings
"Feeling seen" with "Minor Feelings" at UCI
Professor Isa Quintana is an Assistant Professor of Asian American Studies at UCI. She was a facilitator during Feb 3rd's discussion of "Minor Feelings." All information for the event can be found here.
My students in
AsianAm 162: Asian American Women
read the first chapter of Cathy Park Hong's
Minor Feelings
last fall. In their reflections, so many of them wrote that reading helped them to "feel seen." I was struck by the repetition of this admission, but not surprised. The book made me "feel seen" too, because it illustrates how, in so many instances, we (Asian Americans) have often been rendered invisible, quiet, meek, even when we do not seek to be seen that way. How we make constant choices about whether to speak up, and how we weigh the consequences of such choices before and after we make them.
At times I still viscerally feel like the Korean American student who came up to Hong after her reading at Western Michigan University, to share how alone and alienated she felt. The student who sobbed when Hong hugged her. It reminded me of the time I was a 19 year-old student at Oberlin College (I also went there). I had gone to the Bookstore where bell hooks was reading from book
Killing Rage
, on one of her many visits to Oberlin. The audience was a sea of shaggy-haired white liberal 18-to-22-year-olds dressed in corduroy and flannel that they were known for in the 90s. I still imagine Oberlin students this way. When I asked her to sign my book after the discussion period, she said, "I wanted to hear from you." And she wrote "To the power of our voices" in my copy of
Killing Rage
. She handed the book back to me and I could only manage to smile back at her.
Perhaps I was afraid to speak, unconfident about what to say and how to say it, worried that it wasn't as important as what others had to say. It was a feeling that was with me often. Finding the power of my voice has required constant work, reflection, and most of the time just bravery. It has required me to be bold in ways that [at times] feels uncomfortable, and to trust myself even when I hadn't even realized that I wasn't trusting myself.
In
Minor Feelings
, Hong lays bare the emotional work involved in harnessing one's voice, in wielding it to accept and understand one's own personal story, and in coming to terms with the choices we've made and the values we begin to prioritize as we move forward. Our stories are always connected to the stories of others, both in the present and the past. She invites us to reckon with our relationships to the world, to understand power's complex dynamics and how they are the result of layers of institutional violence, imperialist expansion, and fraught migrations. Hong teaches us to be kind to ourselves as we hold ourselves accountable and attempt to forge different ways of living.
Hong writes that when that college student hugged her after the WMU reading she thought, "it is for her...that I'm writing this book." When my students wrote that
Minor Feelings
allowed them to "feel seen," and to feel validated in existing and experiencing and having ideas about combatting injustice, I told myself, it's for them that I do this work, that is, as a teacher-scholar-mentor, to honor the moments that they feel supported and excited, angry and frustrated, knowledgeable about the world and empowered to change it. Hong's voice along with other Asian American women's voices helped me do that.