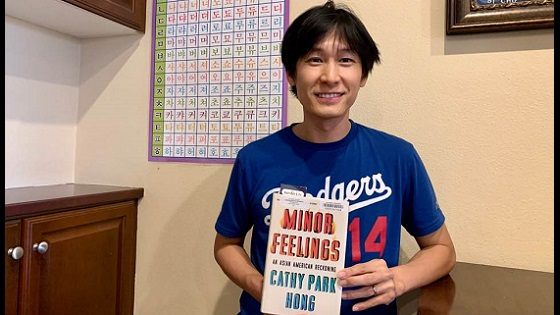 Meet Richard Cho, Research Librarian at UCI
Richard Cho reflects on "Minor Feelings" ahead of events around Cathy Park Hong's book
Richard Cho is a Research Librarian for Humanities and Literature at UCI. Richard was also one of the facilitators for a
discussion of Chapter 1 of Minor Feelings that occured on February 3rd from 10a.m.-11a.m.
---
Every time I get hired, I feel the surge of gratitude to the institution and to the search committee members as I believe that I got the job
despite
my inadequacy, although it might just well be possible that I got it
because
of my capability. When I am invited to a job interview, I practice my English pronunciation instead of doing research on the company/institution, to mitigate my foreignness although my face is nakedly Asian. During the meetings, I don't speak unless I absolutely have to.
I was, insensitively perhaps, fine with all the things mentioned above. Reading
Minor Feelings
by Cathy Park Hong prompted me to reflect and realize that I might have been
conditioned
to be fine with them. With a poet's sensibility and gripping prose, Hong writes about her and others' trials and travails of "making it" as an Asian American in this country. Its narrative on historical injustice kindled in me a necessary anger. According to her, "Asians take up apologetic space. We don't even have enough presence to be considered real minorities." Hong's insightful essays equipped me with critical questions with which I could probe further into this nation's racial condition and my own experience.