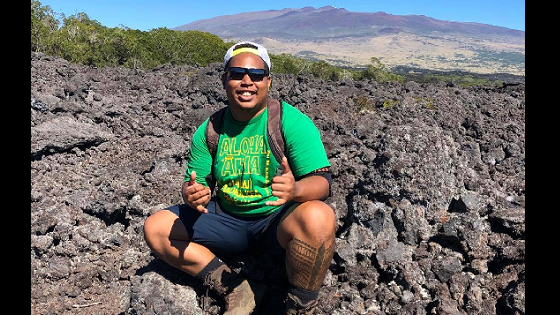 The History of Race, Gender, and Political Organizing in Hawaii
Meet Noah Patterson Hanohano Dolim, a PhD student in History at UCI and conversation partner in our upcoming event featuring Professor Maile Arvin.
Register and learn more here.
Aloha, I am a 4th year PhD student in the History Department. As a historian of U.S. history, my interest is in the pasts, presents, and futures of my home and community—Hawai'i and Native Hawaiians. I formed a foundation in the history of Hawai'i and the Pacific Islands at the University of Hawai'i at Hilo (B.A.) and the University of Hawai'i at Mānoa (M.A.).
Here at UCI
, under the advising of Professor Adria Imada, I have broadened my understanding of the transnational circuits between Hawai'i, the United States, and the world. My research follows the establishment of Native Hawaiian women's clubs in the nineteenth and twentieth centuries, which patterned the same trend in the continental United States. Upper-class Hawaiian women developed new avenues of political power through organizing outside of formal state institutions. These women took on challenges such as public health, education, and suffrage, in the midst of settler colonialism and imperialism.
Professor Maile Arvin's research is an important contribution to the study of race, gender, and Indigeneity in Hawai'i and the broader Pacific. Her book
Possessing Polynesians: The Science of Settler Colonial Whiteness in Hawai'i and Oceania
centers race-making as both project and product of settler colonialism. Her case studies on twentieth-century eugenics and oral history interviews demonstrate how pseudo-science narratives about "good" and "bad"-type Polynesians had great effect on Native Hawaiians. Arvin's work has encouraged me to further unpack the role of race in the Hawaiian community, not only amongst the mixed-race Hawaiian elites at the heart of my research, but also how these racial legacies function in contemporary Hawai'i.