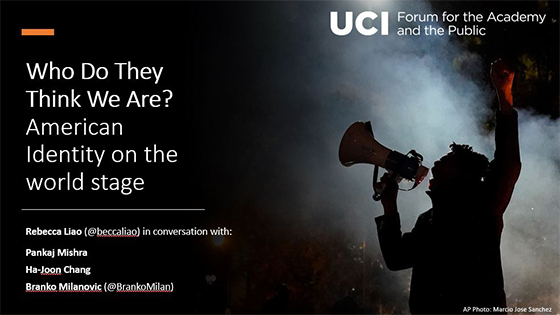 Tuesday, January 12th: Who Do they Think We Are: American Identity on the World Stage
Did you miss this exciting event hosted by the Forum for the Academy and the Public? Not to worry! Watch it here.

In collaboration with the Los Angeles Review of Books (LARB), international authors and journalists will offer perspectives on American identity in light of recent sociopolitical events.