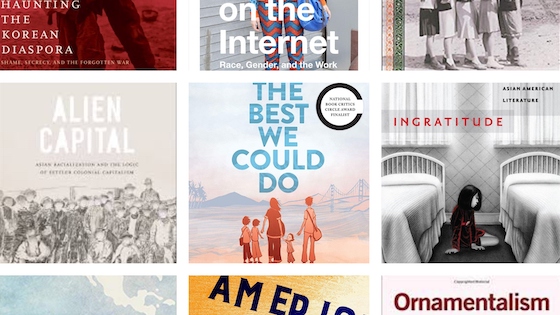 Interested in Global Asias?
The Global Asias Critique reading group follows the current and increasingly crucial methodological approach of conceptualizing Asia through a pluralized, inter-and-transdisciplinary global studies critique.
Although Asian American Studies and Asia Studies have historically defined themselves in opposition to each other, an attention to Global Asias brings together these methodological approaches to consider how both fields conceptualize categories of belonging .g. ethnicity, diaspora, and race) and the material histories that create belonging. Furthermore, our reading group foregrounds the importance of the multifaceted and dialectical relationship between Asia and Asian America, particular as it relates to the ongoing legacies of war and militarism across the Asia Pacific. In an attempt to materialize these silenced legacies, our reading group reconceptualizes and expands our understanding of US imperialism(s) across national "borders", disciplines, methodologies, and more.
For more information, please contact:
Kylie Ching
,
Toni Hays
, or
Ann Tran
.