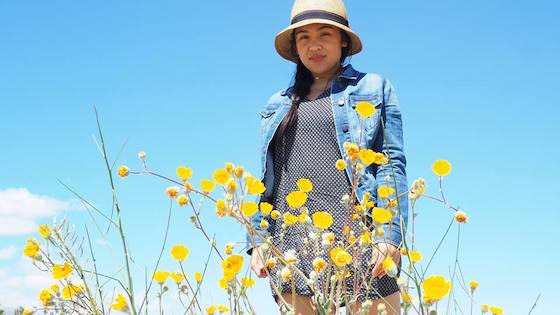 Integrating the Personal and the Intellectual
Meet Toni Hays, Doctoral Student in English and the Representative for Asian American Studies for the Humanities Center Graduate Liaison Network. Her essay, "Speculative Hybriscapes: Thinking Race Through Continental Arrangements," was awarded the 2019 Circle of Asian American Literary Studies (CAALS) Essay Prize, an award that recognizes the best paper on Asian American literature/culture.
At UC Irvine, I am also affiliated with the departments of Asian American Studies and Gender & Sexuality Studies as a student in the departments' graduate emphasis programs. In my research I analyze post-1965 Asian/American literature and cultural production. In particular, I frame the emerging phenomenon of the Asian/American ethnoburb and the production of race, gender, and the family in suburban space within the longer history of U.S. (neo)imperialism in Asia and the Pacific Islands.
As a multi-racial Asian/American woman growing up in the suburbs of Orange County, California –– a county made famous its conservatism and racial homogeneity –– it often felt impossible to build a sense of community. Moving forward into my time as an undergraduate, I continually felt a sense of abjection from the "great works of literature" I was meant to appreciate. It has been my time at UCI that has allowed for me to integrate both my intellectual and personal commitments, particularly as a student in the School of Humanities. Not only have I built a community of like-minded scholars, but I have grown into the community of Asian/America. With the support of my colleagues in the Asian American Studies department, I have the honor of representing the department of Asian American Studies in Humanities Center Graduate Liaison Network. As the representative for Asian American Studies in the Humanities Center Graduate Liaison Network, I plan to continue the legacy of pan-ethnic, cross-racial, and feminist coalitions that have made space for our voices in the institution of the University and have made disciplines like Asian American Studies possible.