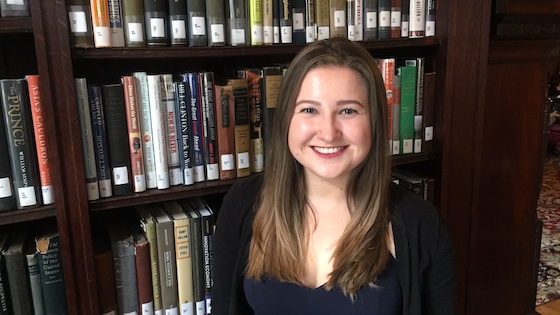 How did Korean identity transform after the Korean War?
Meet Kristina Horn, first year Ph.D. student in the Department of East Asian Studies and a member of the Humanities Center Graduate Liaison Network!
Kristina Horn received her B.A. in History from the University of Delaware and her M.A. in East Asian Languages and Civilizations from the University of Pennsylvania. Kristina's research addresses the formation and transformation of Korean identity after the Korean War through representations of the Other in South Korean cultural media—including film, literature, and television. Kristina's research interests also include gender and sexuality studies, trauma studies, and modern Korean history.