Humanities scholars seek to answer fundamental human questions. They clarify our histories, deepen our imaginations, sharpen our logical and ethical tools and offer a gateway to a diverse and interconnected world. Critical thinking, storytelling, ethics and human understanding: These are the foundations of the humanities, essential to meeting the grand challenges of our time. UCI's School of Humanities is a leader nationally and internationally. Our students learn from some of the most renowned scholarly and creative experts in the humanities across the globe. With your support, we will make an even bigger impact.
Linda Haghi
Executive Director of Advancement
949-824-2923
lhaghi@uci.edu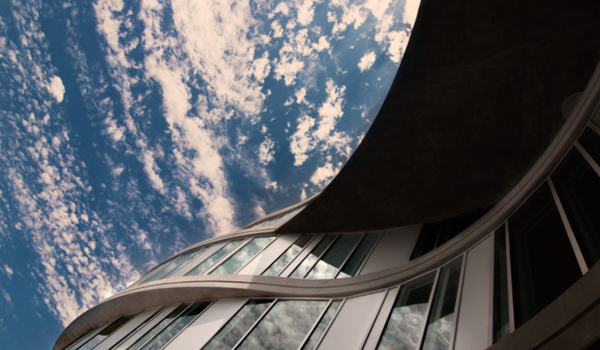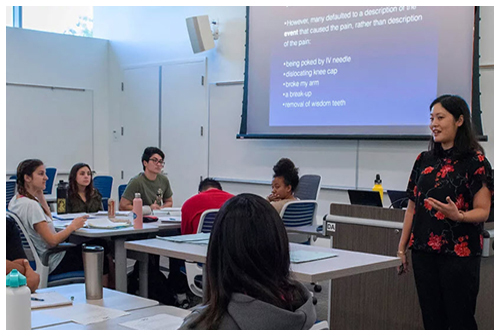 RESEARCH WITH A HUMAN CENTER

Every day we hear of new advances in science and technology. Unfortunately, we hear far less about the implications and impacts of these advances. The humanities help us find our human center, inspiring conversations that matter about our shared future. UCI Humanities are dedicated to providing the space, the UCI Humanities Center, where these crucial discussions can take place.
Adria Imada, professor of history, teaches an introduction to medical humanities course where narratives of pain are discussed.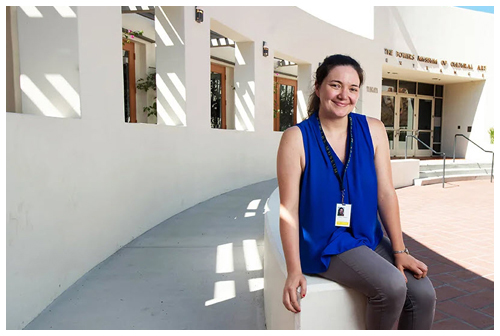 EMPOWERING THE FUTURE GENERATIONS OF RESEARCHERS AND TEACHERS

While humanities disciplines are as diverse as the human experience itself, every humanities graduate student pursues deep, new knowledge essential to our world's future. Humanities graduate students need support to pursue the innovative, human-centered research that will allow them to address our world's challenges for years to come. You can make a transformative impact on the future of knowledge by investing in UCI Humanities graduate students.
Daniella McCahey, Ph.D. student in history, interned with the Bowers Museum in Santa Ana thanks to donor support.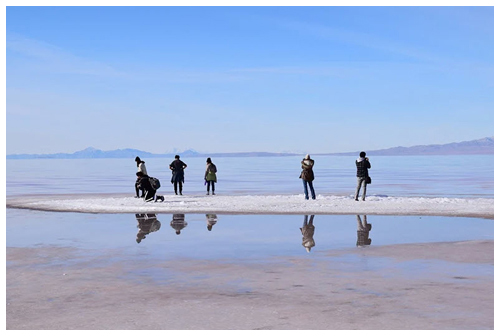 LEARNING THROUGH EXPERIENCE: ENRICHING UNDERGRADUATE OPPORTUNITIES

In our classrooms, students grow as thinkers and scholars in their chosen fields. Learning experiences beyond the classroom take students to the next level. This includes experiences like internships, mentored research, study abroad, workshops and training in professionally valuable skills, conversations with creators and scholars and so much more. With your support, every student can have access to these transformational experiences.
Funded by donor support, art history professor James Nisbet led 25 students on a 1,900-mile desert-art field trip across three states.