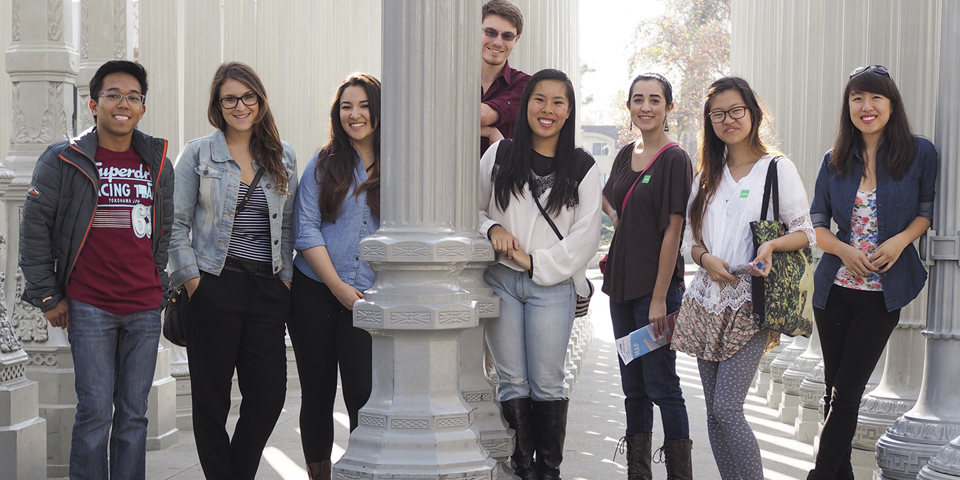 Students
The UCI School of Humanities is where future leaders, communicators, scholars, CEOs, storytellers, creatives, directors, writers, and entrepreneurs come to get their start.

Humanities courses will challenge your thinking and prepare you for some of the world's most coveted professional positions. But why not also have some fun while learning about what you love? Join us to explore topics ranging from ancient myths and medieval monsters to the history of medicine, the thoughts of existentialist philosophers, the impact of social media, the international cultures of food, and the global influence of hip-hop.

Our students discover in the School of Humanities a wide world of new experiences, in language and culture courses including Arabic, Armenian, Chinese, French, German, Hebrew, Italian, Japanese, Korean, Persian, Russian, Spanish and more.

Studying the humanities will enrich your understanding of the human world. It will empower your creativity and your ability to innovate. And it will equip you with priceless tools to shape your own unique future.

Did you know?

...that HBO's "Game of Thrones" co-­creator and showrunner David Benioff studied English here? So did countless other best­-selling authors, including Michael Chabon and Alice Sebold, whose book The Lovely Bones was made into a feature film.

...that the School of Humanities offers the only undergraduate major in journalism in the entire UC system and the only literary journalism major in the country? We call it literary journalism here because students learn how to write nonfiction in a way that borrows stylistic elements from fiction that captivate readers.

...that our 4+1 program, available in art history, Asian American studies and European thought & culture, allows undergraduates to complete a master's degree in just one additional year beyond the completion of the bachelor's degree?

…that as a film and media studies major you can study the history of world cinema and media while making your own films?

…that you can meet likeminded peers in the Humanities House? Our school sponsors a residential house that hosts film screenings, group dinners, and book readings just for humanities students.

These are just a few of the reasons to study the humanities at UCI!