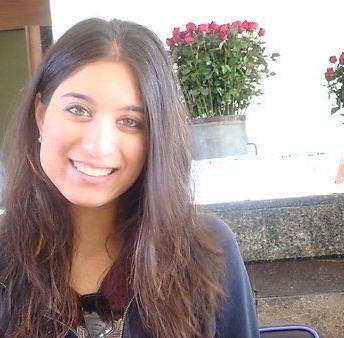 Natasha Thakkar graduated from the University of California of Irvine with a degree in Journalism. "God eats veggie burgers" was Natasha's first story with place as the main character. After many internships in print and broadcast journalism, she is now exploring the world of online journalism. Natasha has found a new love for tech writing and explores her inner geek by blogging regularly for Girls in Tech. A regular Mashable reader, she is fascinated by the evolving relationship between journalism and social media and is pursuing a career in social media.

Favorite destination: In California, I love Balboa. Internationally, I love Rome, Italy.
Best read:The Art of Racing in the Rain by Garth Stein,and anything by Jhumpa Lahiri.
Most extreme lengths you've gone to for a story: Driving in L.A. traffic to meet a subject who had cancelled on me twice before and whose story wasn't adding up. I skipped class and went to meet him because he was finally giving me an in-person interview.
The story behind the story: I tend to get my inspiration in the most random places. I wrote this story on my stairs. I kept all my research categorized in piles and placed them on different steps. I quite literally spent hours at a time sprawled out on my steps with highlighters, pens, and a stack of notebook paper just writing. My family thought I was nuts having turned the small staircase outside my room into a home office. I also always write out all my stories completely before I type them up.