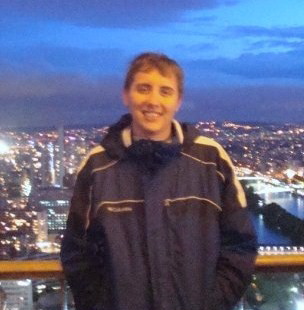 Ryan Deto graduated from UCI with a degree in Literary Journalism in 2009. He has continued to pursue studies in journalism and is now attending the graduate program in magazine journalism at the University of Oregon. Deto's writing focuses on nature, ethnography, and self-deprecation. His love for writing most likely stemmed from his love of talking. He hopes that writing will help in his pursuit to get more people pay attention to what he has to say…it hasn't. Deto will continue to write, and talk, even if no one is reading or listening. He figures one day that if he writes enough and talks enough someone out there will be forced to pay attention.
Favorite destination: Dublin, Ireland
Best read: Into the Wild
Most extreme lengths you've gone to for a story: Mountain biked for two hours through a wilderness park to find way to enter the gated city of Coto de Caza without hopping any fences or trespassing.
The story behind the story of "Days of a Day Laborer": When I moved to southern Orange County when I was 18, I noticed the social dichotomy of the region: upper-middle class whites and an underclass of immigrant Latinos. When I saw the day laborers in Capistrano Beach, I thought of the idea of a story where I would work alongside them. I wanted to show how hard they work and why they deserve to be American.
The story behind the story of "Nature of the Unknown": I got the idea to reconstruct a shark attack from the point of view of victim and shark. At the moment there were no recent shark attacks in the news, but about a month later the attack off Solana Beach occurred. I really, really love sharks, especially great whites. I am endlessly fascinated by the animals. Also, the animals have become endangered mostly due to a movie that scared the nation into thinking the sharks were after us. I was upset with how shark attacks were portrayed in the media. I wanted to defend the shark but still stay fair and cover the story from both angles: the tragedy of death, and the nature of predation.